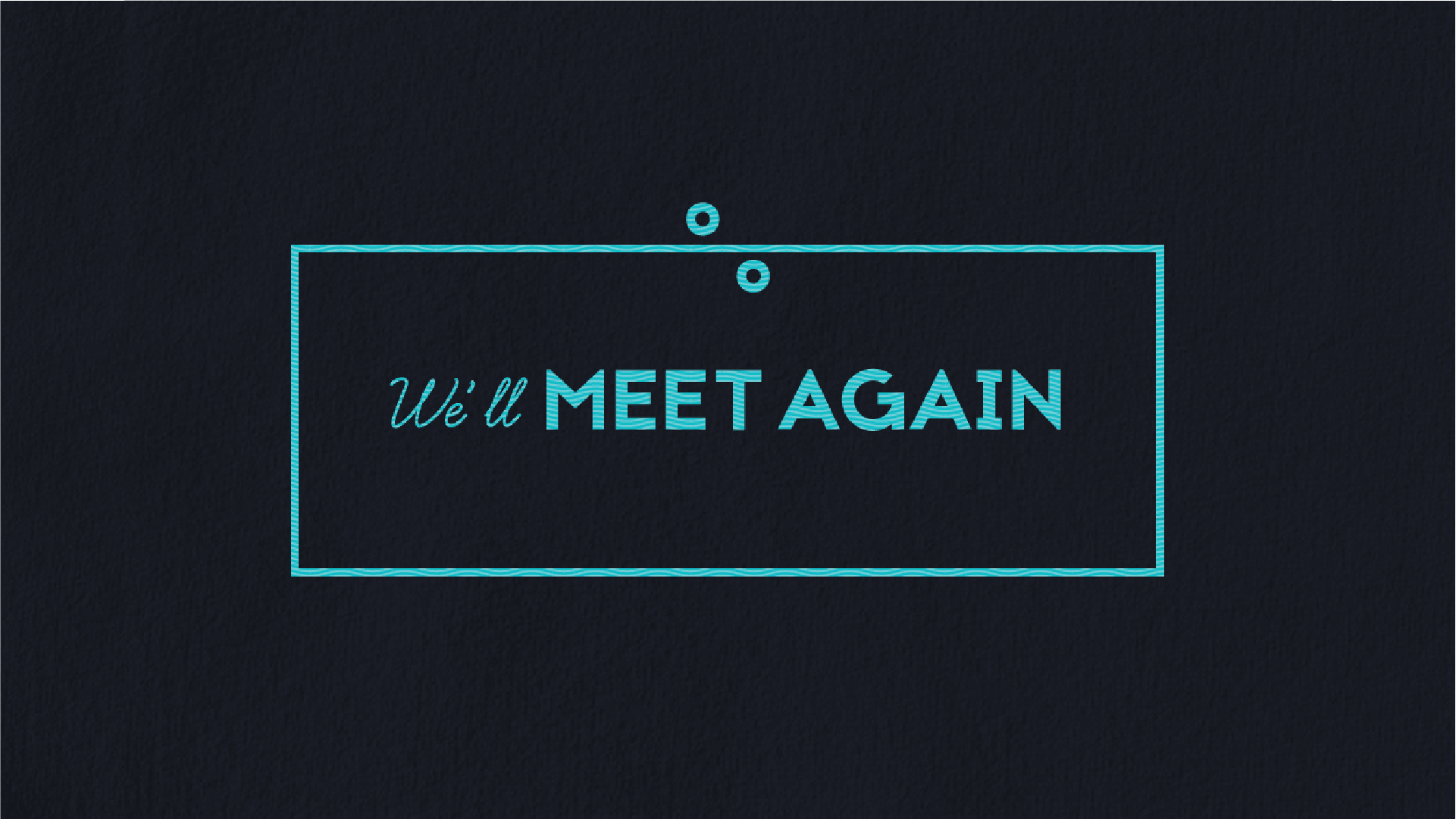 We'll Meet Again
A downloadable game for Windows, macOS, and Linux
Two people are lost inside separate dreams. Or is it the same one?
A short 2P collaborative puzzle novel about interdependence where Side A player sees, Side B player listens, both players talk to solve riddles together. And no connection is required except for human verbal communication.
Prototyped with Ren'Py in <48h for Global Game Jam 2015 (Milan, January 23-25) by We Are Müesli (Claudia Molinari & Matteo Pozzi).
Additional original music by Alessandro Coronas.
HOW TO PLAY | The game consists of two separate Ren'Py executables, "Side A" and "Side B", to be installed on two different laptops. Players are required to sit on opposite sides of a table, or not to see what's going on on the other screen anyway (so in principle it's ok to play it on opposite ends of a phone too).
"We'll Meet Again" is played by staying in constant communication with the other player in front of you: Side A player is supposed to explain to the other one what (s)he's seeing on screen, Side B player is supposed to talk about what (s)he's listening in her/his headphones as reproduced by the different "vinyls" (s)he can choose from. Puzzles are conceived as mutual and interdependent: Side A hints are crucial for Side B choices and vice versa, so that both players have to carefully evaluate their possible answers before proceeding to the following level (or "aura"). Only by solving all the 5 auras correctly, a "good ending" will conclude this prototype version of the game.
Install instructions
"We'll Meet Again" is installed by downloading the zip archive on two different computers, unzipping and starting its "Side A" on one machine and its "Side B" on the other.
No connection between the two computers is required, except for verbal connection between the two players.